Bank Owned Homes, Short Sales, and Auctions
Have questions or concerns about foreclosure-type properties? Ask the experienced foreclosure realtors. Communicate directly with us through "Chat" found on the bottom right-hand corner of this page.
See a history of bank owned homes (REO's) and short sales.
NOTE: Public Auctions are different from Trustee's Sales and represent a very small percentage of foreclosures. It's possible "0" results will be returned.
AHWATUKEE
AVONDALE
FOUNTAIN HILLS
GOODYEAR
MARICOPA
PEORIA
SCOTTSDALE
ANTHEM
BUCKEYE
GILBERT
LAVEEN
MESA
PHOENIX
TEMPE
APACHE JUNCTION
CHANDLER
GLENDALE
LITCHFIELD PARK
PARADISE VALLEY
QUEEN CREEK
TOLLESON
Want to search
ALL homes

and not just FORECLOSURES: Search all Metro Phoenix Homes for Sale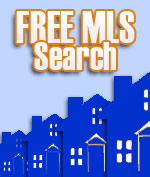 Back to top
Select any tab along the top of the search screen to switch to a different view.

The "List" view allows you to quickly sort through Phoenix foreclosures by price, year, and features.

The "Detail" view provides all the information on your selected listing.

The "Compare" view allows you to highlight a listing and compare it to other Phoenix foreclosures you have selected.

The "Edit Search" view actually allows you to change the search criteria and results!

The "Message" tab allows you to send me detailed questions and arrange to see Phoenix foreclosures.
Metro Phoenix Foreclosures and Phoenix Homes for Sale
There's no better place on the Internet for Metro Phoenix foreclosures and Phoenix homes for sale. We have compiled the most comprehensive search of Phoenix foreclosures you'll find anywhere. 21 cities are broken down by the three main types of Phoenix foreclosures. Not only that, once you enter any individual search you will find it to be completely customizable and editable. In other words, if you're looking for Phoenix homes for sale, you can take our custom search and make it even more customized for you. Then, all you have to do is save your search and to your own personal portal. How easy can that be?